License Steps
Getting Learners Permit
Be at least 15 ½, but under 18 years of age

Complete the permit application form DL 44.




Provide your social security number and Birth Certificate




Submit the driver education certificate of completion




Pay the application fee




Pass a vision exam. You may use your eye glasses or contact lenses




Pass a traffic laws and sign test. 38 correct answers out of 46 questions

Provide two documents that prove you are California resident



Take Teen Driver Ed Online Course
----------------------------------------------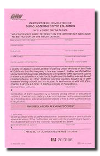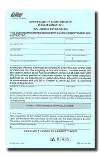 BIRTH CERTIFICATE+SSN+(PINK OR BLUE) DRIVER ED CERT.+APPLICATION FORM DL44+FEE
Getting Provisional License
Be 16 years old and have held your permit for a minimum of six months

Have completed driver education and




Have completed 6 hours of professional driver training




Have completed 50 hours of practice with an adult 25 years or older.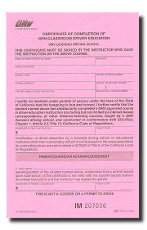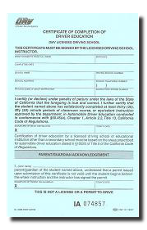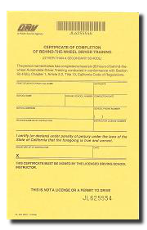 (PINK OR BLUE) DRIVER ED CERT.+BEHIND THE WHEEL CERT.

License Restrictions
You must be accompanied by an adult driver whenever you drive between the hours of 11 PM and 5:00 AM or if you transport people under age 20. Restrictions expire after one year of your license.